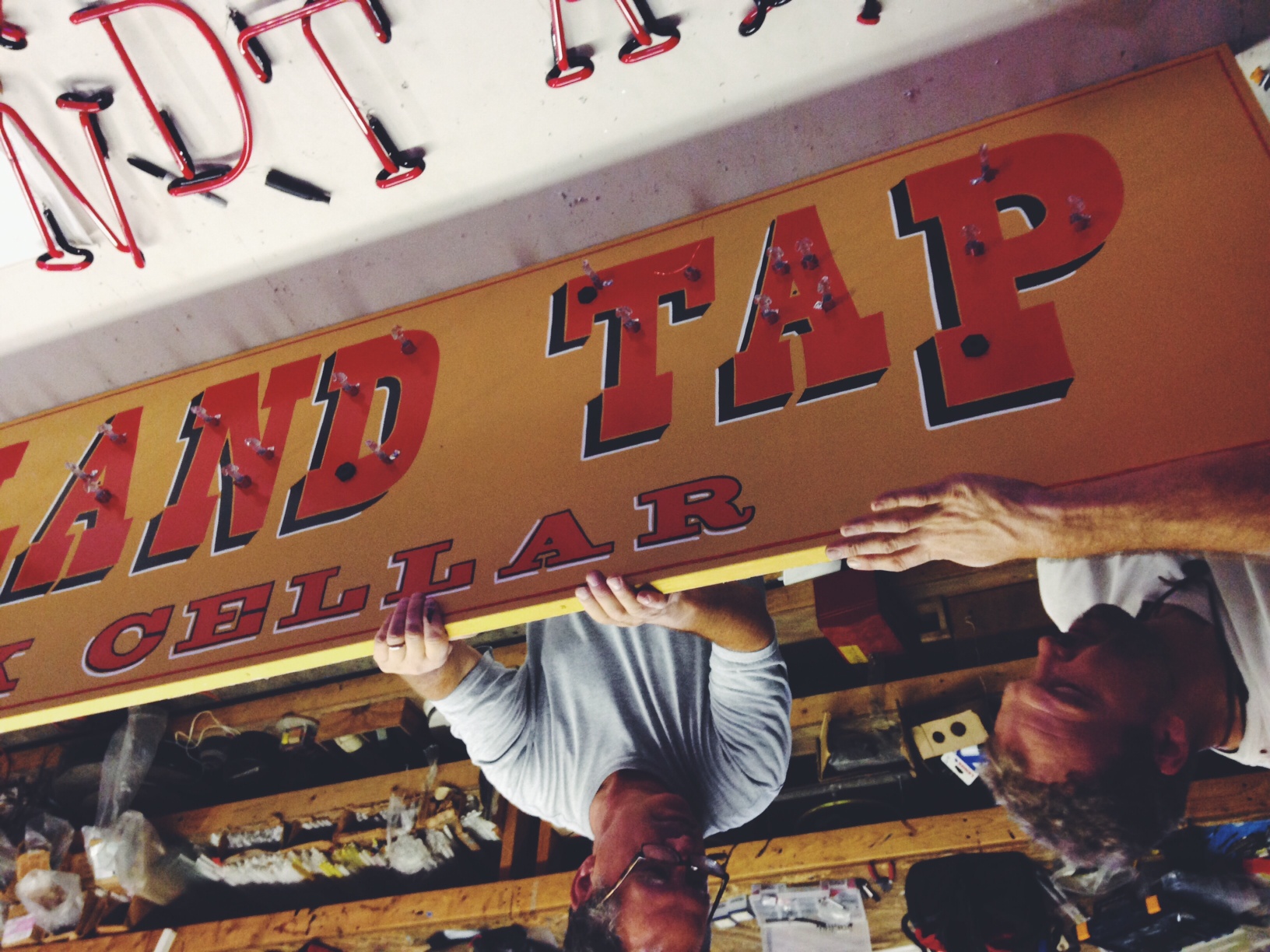 Our Studio in Inman Park, Atlanta!
1. 5000 square feet jam packed with over 300 signs in stock and more in production
3. Beginning in 1983, we have worked over 300 film productions
4. Meet our talented staff
5. TBT ice bucket challange + neon!
Don't try this at home.